Mission Statement:
The James Whitcomb Riley Boyhood Home and Museum are owned by the City of Greenfield and operated by the Parks and Recreation Department. The Boyhood Home, birthplace and boyhood home of the famed "Hoosier Poet", will take you back to life in the 1850's and '60's. The Home provides an opportunity to view life from the poets perspective by offering a glimse into a pioneer era homestead which includes many family items that influenced James' life and poetry. The Museum displays objects from later in Riley's career as well as our gift shop and new programming/rental facility, Lizabuth Ann's Kitchen.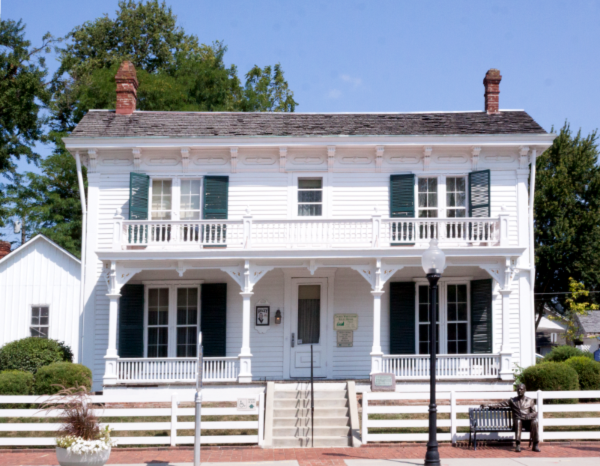 Riley Boyhood Home image courtesy of Misty Garrity, Misty Eyed Photography
About Us:
The Boyhood Home and Museum are located at 250 West Main Street. Both are open for visitation the 1st Tuesday of April to the last Saturday of October, 11 a.m. to 4 p.m. (closed Sunday, Monday, and major holidays). Off season tours by appointment.
James Whitcomb Riley Boyhood Home and Museum
Event

Calendar
Betterflye Admin
Impact Goals
No Impact Goals Have Been Set Up
Rate and Review
All Reviews For James Whitcomb Riley Boyhood Home and Museum
Reviews:
All Reviews